Kerala sslc certificates available
Don't have an SSLC certificate in an emergency? Or, lost? Anyway, fear no more. No more searching for duplicate certificates. Duplicate ready in seconds if you have a smart phone. SSLC book is very important in our life as it is an authentic record of date of birth, address, caste etc.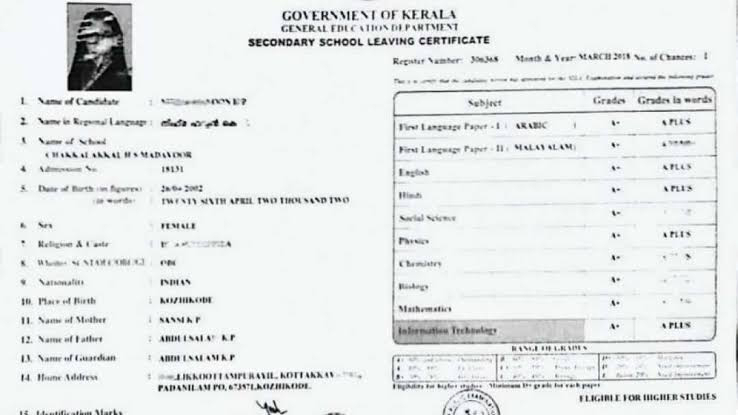 This year's SSLC certificates are available in DG Locker. This facility is provided by Pariksha Bhavan under Public Education Department. The Commissioner of Examinations informed through a press release that the certificates in the DG Locker can be used as authentic documents.
The system was implemented with the cooperation of Kerala State IT Mission, E-Mission and National E-Governance Division. DigiLocker is a system to keep all the documents we need safely as e-documents.
https://digilocker.gov.in You can open a DG Locker account using your mobile number and Aadhaar number through the website. To get the SSLC certificate, first log in to DigiLocker and click the 'get more now' button. Then select 'Board of public examination Kerala' from the 'Education' section.
Then select 'Class X school leaving certificate' and enter the year and register number and follow the instructions on the site to get the certificate. For DigiLocker related queries and troubleshooting, contact the State IT Missionera Citizen Call Center at 1800 4251 1800 (Toll Free), 155300 (BSNL Network), 0471 233 5523 (Other Networks) ) can be called on the phone numbers.