HOW TO WITHDRAW OR DEPOSIT CASH WITHOUT VISITING ATM OR BANK
Aadhaar Enabled Payment System or AEPS is launched by India Post Payments Bank (IPPB), a Government of India undertaking, and started functioning from 01.09.2019 onwards. A customer can walk into a post office counter or can approach or call a postman to withdraw money from his bank account by using the AePS facility. The most attractive part of AePS is that if the customer is not having any IPPB account, he/she can still withdraw money from his bank account.
The only condition is that your bank account needs to be linked with your Aadhaar. If the Aadhaar is a linked bank account, the system will first validate your mobile number using OTP, then the IIN number of the bank is to be chosen (The bank from which you desire to withdraw the amount), and finally your biometric will be mandatorily matched from Aadhaar server. If all details are successfully validated, you can withdraw the amount from the bank at the PO counter or through Micro ATM managed by Postman.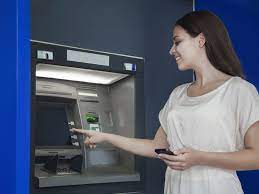 AePS services were thrown open to customers of all Banks participating in the AEPS network to leverage the expansive reach and network of IPPB across the length & breadth of the country. The services have gained massive acceptance specifically among beneficiaries of the Government's social benefits schemes and subsidy payments. With unlimited Free transactions over a vast network of IPPB Access points, AePS continues to remain absolutely free for all customers if availed at one of the Bank's access points. But given the fact that access points have certain restrictions on being operational round the clock, and customers may have urgent needs, up to 3 transactions per month have been permitted free over the Non-IPPB network of BC's
SERVICES PROVIDED THROUGH AEPS
According to NPCI here are the services provided by AePS
Banking Services
Cash Deposit
Cash Withdrawal
Balance Enquiry
Mini Statement
Aadhaar to Aadhaar Fund Transfer
Authentication
BHIM Aadhaar Pay
Other Services
eKYC
Best Finger detection
Demographic Authentication
Tokenization
Aadhaar Seeding Status
IPPB AEPS CHARGES 2022
Q. WHAT HAPPENS IF A CUSTOMER ENTERS AN INCORRECT AADHAAR NUMBER OR CHOOSES A BANK WHERE HE DOESN'T HAVE AN ACCOUNT?
A. If the customer enters an incorrect Aadhaar number/ selects an incorrect bank where he/ she does not have an Aadhaar linked bank account, the transaction will decline with an appropriate response message. Further, as a customer may link his/ her Aadhaar with multiple banks, the customer should select the correct bank, from where he or wishes to perform a transaction. In case, the customer has more than one account with the selected bank then only the primary account will be debited and the customer cannot make a selection of bank account at the time of transaction.
Q. DOES THE CUSTOMER SPECIFICALLY NEED TO REGISTER WITH HIS BANK TO BE ABLE TO TRANSACT THROUGH AEPS?
A. Ideally No, but linking an Aadhaar Number with a Bank account is a pre-requisite. However, the registration process shall be as per the procedures laid down by the Issuer bank providing the service. Please check from the bank where you hold the Aadhaar linked bank account.
The following App can be used to make service request with a nearby Post office.
DOWNLOAD APP (Android) : Click Here
DOWNLOAD APP (iPhone) : Click Here
നഗ്നചിത്രങ്ങളും വീഡിയോകളും ഫേസ്ബുക്കിലൂടെയും ഇൻസ്റ്റഗ്രാമിലൂടെയും പുറത്താകുമെന്ന് ഭീഷണിയുണ്ടോ? പരിഹാരമുണ്ട്